Baden Packaging is the specialist for beverage packaging from the Murgtal valley and opens the barbecue season with a new collection of successful designs. The packaging for beverage cans, reminiscent of a beer barrel, is particularly striking and original. The ingeniously compact construction makes the carton surprisingly handy in all available sizes. "With the keg we have not only designed the eye-catcher at every barbecue party, but also offer additional benefits. A self- cooling battery can be inserted in the middle of the keg to evenly release the cold to all cans as soon as the battery is activated by simply bending it," says Anja Meschter, head of packaging development. "We have also expanded our collection to include various types of packaging for the new 0.33 litre Euro bottle and can now serve our customers for the classic in a new size," continues Meschter.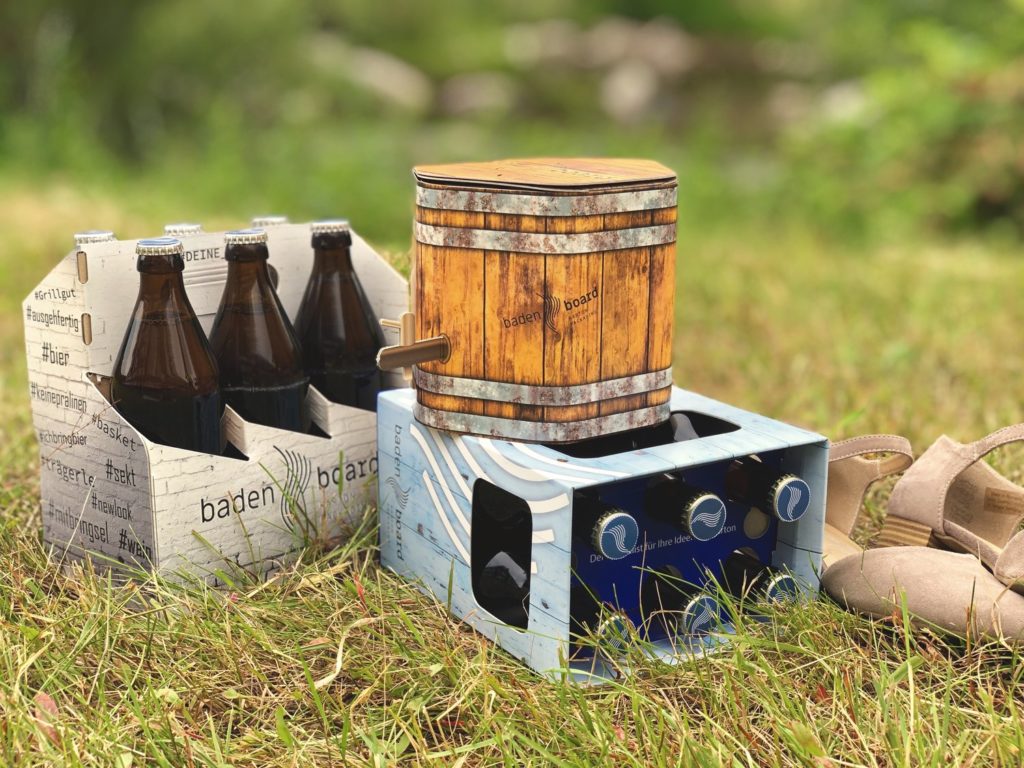 According to studies, the beverage industry has been suffering from increasing competitive pressure for years. The battle for the best packaging on the shelves started a long time ago. In addition, current statistics show that consumers are increasingly turning to smaller units. The breweries are feeling the effects of this change in purchasing behaviour particularly painfully. "The modern consumer decides ever more frequently for taste variety and light containers. A crate of beer is no longer attractive enough for spontaneous purchases for a barbecue party in a small circle. That's why small containers are so popular. Today we prefer the 4-pack instead of the six-pack 0.5l – or even better the 6x 0.33l. That explains, why the portion of small sales units grew strongly in the last 3 years, describes sales manager Ramon Theen.
Baden Packaging offers its customers a full-service concept along the supply chain. Only at the beginning of the year was investment made in additional pre-press technology in order to convert the mere idea of packaging directly into print run quality within a few hours. The Baden Board motto is to realise customers wishes quickly and unconventionally and this fits perfectly into a time in which both the manufacturer and the consumer demand the greatest possible flexibility.