Just a few weeks after the start of the grass board production, the company is already presenting the first further developments of its Grass Print grade. "The result is a truly innovative firecracker – namely a food-grade, almost odorless grass board with FSC certificate and integrated barrier that simultaneously protects against grease and the migration of undesirable chemical substances, "explains Jürgen Schulz, CEO of Baden Board GmbH.
"Immediately after the market launch of our grass board, we began to incorporate the customer's wishes into further developments in order to refine the grass print in line with demand," Schulz continued.
Baden Board is currently the only board mill in the world that can offer such a product.
With its impressive pioneering work, the company consistently continues the innovation offensive for more safety and sustainability in carton-based packaging solutions. In the coming weeks, the latest development in grass board will be rolled out to the rest of the product portfolio of existing recycled board types for packaging. Baden Board is showing its customers further solutions in which unwanted material composites or plastics can be replaced by sustainable, carton-based packaging solutions. The current development is aimed at consumers who want to offer greasy food stuff in folding cartons, safely and sustainably packed. Especially when the folding box is in direct contact with the packed food stuff.
Baden Board is currently developing further solutions in cooperation with brand owners, some of which will be ready for series production this year. "As a traditional manufacturer of recycled board for packaging, we have been discussing the most diverse requirements with end users for quite a long time. Since we have been able to act freely as an independent company, we have started to implement some of our customers' wishes and are very pleased with the joint success of our work," reports Schulz.
Baden Board has also created additional jobs for the development of new products and packaging solutions. The company now has 311 employees – the highest number in 5 years.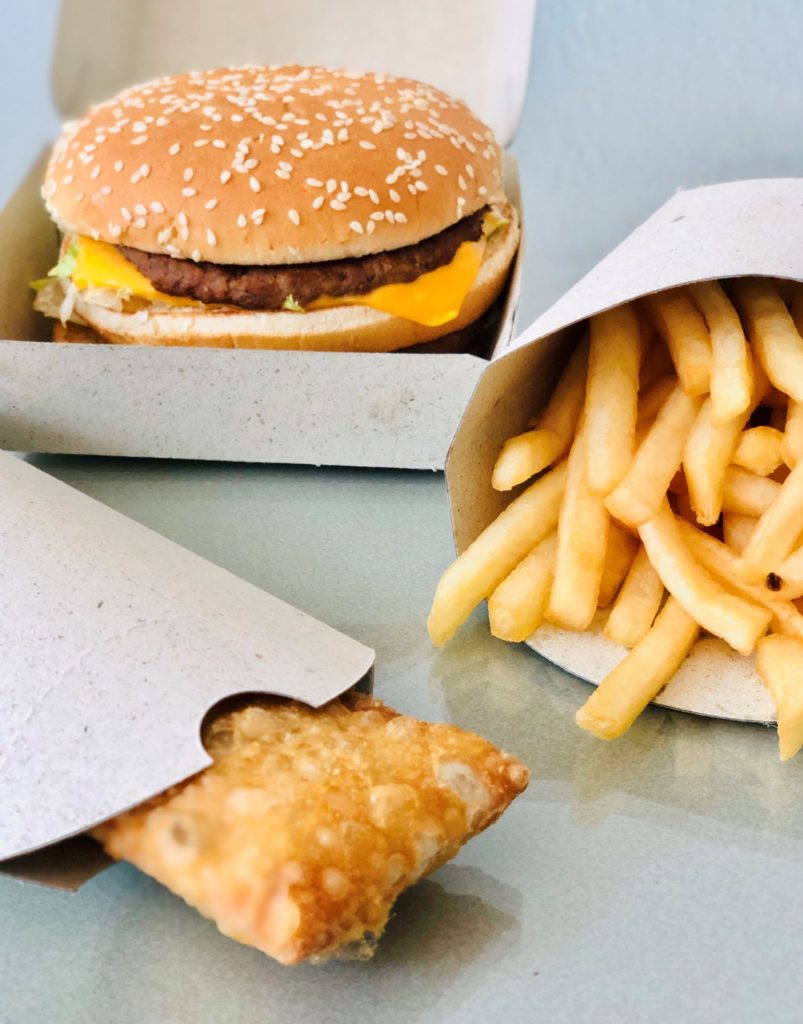 THE TASTE ON AN ALP-BURGER PACKED IN GRASS BOARD.